Client Testimonials
See what others have to say about us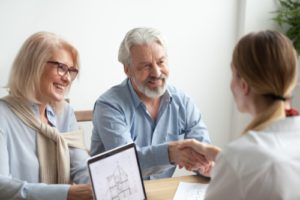 I would like to thank the Canadian Disability Advocates for all their support throughout the entire process. My husband and myself were amazed at their determination. Just when we were at the point of giving up they didn't they pushed harder and it was a success. We are forever grateful you rock
R, Midland, Ontario
It all started When Carol walked in to visit her doctor, Carol picked up a pamphlet that was from The Canadian Disability Advocate. We looked through it, and decided that we had nothing to loose by contacting you. 
Mary Ann contacted us, and worked very hard to get us compensation.  We were pleasantly surprised when Mary Ann called us to let us know the amount of money that would be deposited into our account.  We were also informed at that time as to the amount of money that we were to pay for your services. No surprises.
Thank you very much.
WC, Oro -Medonte, Ontario
I would like to thank the Canadian Disability Advocates for all their help. The process was easy and they kept us informed all the way. Thanks to them we received money owed to us from CRA that we would have otherwise lost without their help. Taxes can sometimes be confusing and knowing what tax credits we are eligible for are not always easy to figure out.  The staff was friendly and very knowledgeable and we are very grateful we found them.
LV Toronto ON
I would like to thank the staff at the Canadian Disability Advocates for the successful job they did in getting me approved for the Disability Tax Credit.  The staff took care of every detail from start to finish and kept me informed of how my claim was going.  I was grateful for the money which they got for me, thank you again.
CS Toronto ON
Without the assistance of the staff at Canadian Disability Advocates our mother would not have been able to successfully navigate through the application process required to obtain the tax credits which were available to her. Their knowledge of the medical requirements along with their experience as agents on our behalf with the CRA ensured that our mother's application process would be completed correctly and handled in a professional manner.
DL Toronto ON 
Canadian Disability Advocates, helped my mom deal with both her medical practitioner and the CRA in getting the proper tax credits based on her disability.CDA handled all the paperwork from the doctors forms to talking to and dealing with CRA. Without CDA's advice and help we would not have known of the assistance via tax credits that the government provides people with disabilities. Thank you CDA.
MN Toronto ON
A million thanks to Canadian Disability Advocates because I received excellent communication and guided care through every stage of the entire claim process to the very end and I was successfully approved for what duly belonged to me.  Many thanks to Canadian Disability Advocates for making this process easy, simplified, and stress free.  I will continue to recommend future clients so they can participate in the hassle free experience and have a result of complete satisfaction.
AS Vaughan ON
Canadian Disability Advocates Inc. acts as a trusting representative for individuals and families. In the case of my brother, we were extremely delighted and appreciative with the outcome from using their services. Complications and stress were eliminated for us with our representatives continued persistence, working with me to see the process though even when my brother was ready to give up. We put our trust in her and appreciated how she regularly followed up in a calm, positive and reassuring manner. I am thankful that they took the burden off of our shoulders and the result was surprisingly better than expected.
LH Waterloo ON
My boyfriend and I were so ever very appreciative for the assistance that Canadian Disability Advocates worked on our behalf to provide us with tax credits.  We had no idea how easy and fast it was for us to follow the process.  The staff walked us through each step calling us and letting us know the status of our claim.  We just couldn't believe we really didn't do much!  In just a few months you get a lump sum payment from CRA, otherwise which would of been over looked by experts in the field.  We would recommend Canadian Disability Advocates as your guideline to receiving your tax credits from CRA. 
DR & WM St Catharines ON 
If you have a disability and need professional assistance in understanding what your options are, I strongly recommend the professionals at CDA, They are knowledgeable and very professional.  They have helped many members of my family and produced positive results every time. They are persistent when following up on outstanding matters with various office agencies.
Thank you CDA, We couldn't do it without you.
DL North York ON
To the Canadian Disability Advocates, We would like to express our appreciation for all the time and effort that was put into our receiving a sizeable credit.  The work that was done by our consultant was excellent as there were many hurdles to overcome and their office was very understanding and helpful.  I would highly recommend our experience with anyone.
RB and WB Newmarket ON
I would like to take this opportunity to say thank you for the professional service and dedication that the Canadian Disability Advocates provided me during my claim. I am extremely satisfied with my refund and appreciate all the work they did. Sincerely Extremely Happy Client
AN Etobicoke ON
I would like to thank the Canadian Disability Advocates for all their help, especially the lady that helped me personally.   She was always pleasant and extremely helpful.  I always knew what was going on with my different claims.  The process was easy for us thanks to her.  We received refunds several times throughout the year.  Everyone knows how frustrating it can be dealing with Revenue Canada but she took that burden from us. I would never have known that we were eligible for the refunds we received.  Thanks again and I shall let friends and family know about my great experience with CDA.
LS Aurora ON
My parents just received an unexpected lump sum of money earlier this year from using Canadian Disability Advocates and told me to call ASAP since I've had 16 concussions in the past from playing professional hockey. So I called…They honestly were incredible throughout the entire process… They filled out all my paper work and assisted my doctor with filling out documentation for government agents and for me too… I also received a cheque in the mail a week ago.  Thanks Canadian Disability Advocates!
SS Keswick ON
Thanks for your interest in the Disability Tax Credit Program! To set up a consultation, kindly click the button below. We'll be getting in touch with you via phone to further discuss the program with you.
Request an Application Package
Thanks for your interest in the Disability Tax Credit Program. We're excited to help out! Just click on the button below and share your details to get started. We'll be in touch soon to guide you through the next steps and send you the application package. 
Apply Online in 5 minutes
If you want to get your refunds faster, apply online now! We'll be in touch soon to walk you through the next steps and make the process smoother for you.